Carpet Repair Tamworth. Carpet Doctor provides a professional carpet repair in Tamworth for common types of carpet damage including an iron burn repair, torn carpet repairs, re-stretching a fraying threshold, cigarette burn repairing and our beloved domestic pets damaging the carpet with their sharp teeth and claws can be repaired. Domestic carpet repairs are a daily occupation with Carpet Doctor providing high quality carpet repairs in Tamworth including pet damage and carpet burn repair services, carried out by an experienced carpet repairer in the flooring trade. Ideally based in Tamworth, Carpet Doctor is placed in the heart of England for local carpet repair work in Tamworth and is only a few hours away from the major cities to travel the compass to provide a professional mobile carpet repair service.
Commercial carpet repairs are a field of work that Carpet Doctor has great experience in, being established as a professional carpet repairer since 1997, servicing and repairing carpets in Hotels, Banks, Government buildings, Ships, Aircraft and business offices in Tamworth and around the UK.
Carpet Doctor is proud to receive an award of Tamworth businessman of the year, for providing nothing less than a professional, cost effective, eco friendly carpet repair service in Tamworth.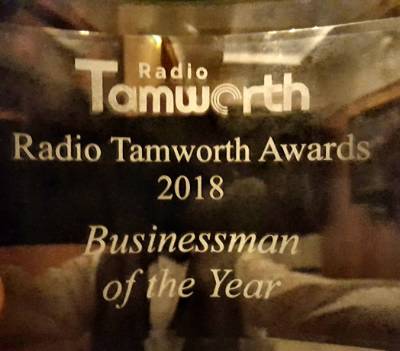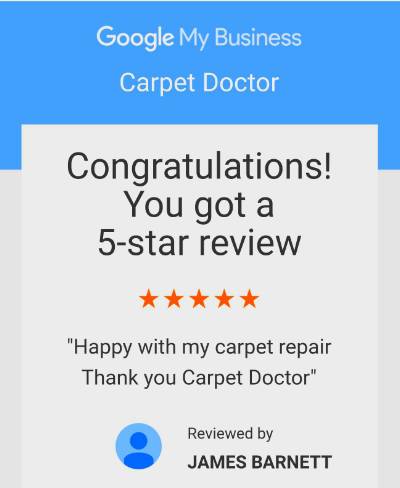 Eco friendly carpet repairs.
Every successful carpet repair carried out by Carpet Doctor is another good quality fit for purpose carpet repaired, rescued and saved from going to landfill, slightly offsetting the carbon foot print made by the carpet industry.