Invisible repair by experts at the carpet repair Birmingham company Carpet Doctor.
Another satisfied customer needing pet damage carpet repairs, carried out by a pet friendly carpet repair man. Carpet Doctor provide expert carpet repairs by using traditional materials to produce an invisible repair. Repairing old and new carpets damaged by cats and dogs around the UK, successfully since 1997. Welcome Carpet Doctor.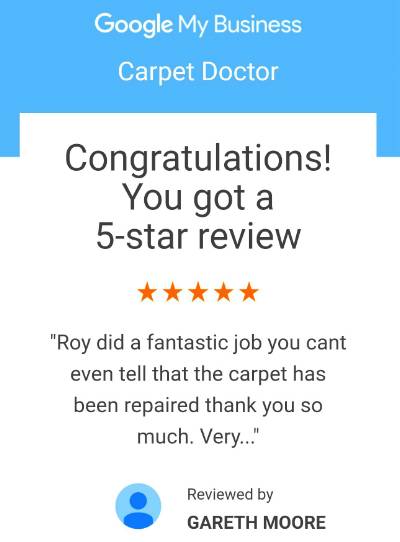 Carpet Repair Birmingham.
Thank you for the carpet repair that you did which makes our boardroom look much better once again.
Ms Balson, Federation House, The Jewellery Quarter, Birmingham B18